Outsourcing Word Conversion
Advancement of technology and software has had an impact on old documents' format making them incompatible to the latest technology or software. They need urgent conversion of their formats since these documents hold valuable data which cannot be discarded. Rather, they are converted to the modern format so as to be compatible to the current software version.
In short, these documents maybe in hundreds or even thousands or even in hard copies, which is a time consuming process in regard to the conversion. Global firms approach outsourcing companies to solve the issue at hand in order to tackle their time, resources and manpower.
Data Entry Export makes sure all these documents of incompatible formats are converted accordingly to the latest technology and software, ensuring compatibility. Accurate, cost-effective, efficient, quality document conversion - that's our modus operandi which puts Data Entry Export one of the leaders in outsourced data conversion services.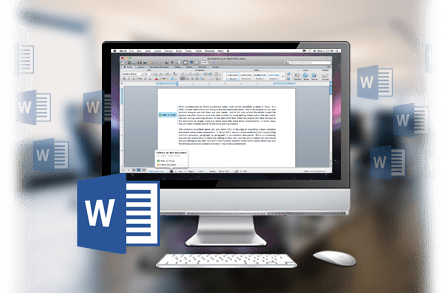 Our technology and software and the team handling the conversion requirement are far advanced than the available counterfeit ones which lacks a 100% output. Worldwide, there is a massive demand for PDF files to word conversion and DOC to RTF. Data Entry Export has peak efficiency over this. Support services for other conversions of image files to DOC, WORD or RTF are handled exceptionally at Data Entry Export.
Highlights of outsourced projects undertaken by us - right on time, customer satisfied and have high accuracy. Endless possibilities of conversion of old documents are a guaranteed success with us. Our high output team delivers the best at affordable rates and pin point accuracy.
The client circle we have proven us to be one of the best in the field of obsolete document format conversions.
Catch up with us for a new outsourcing word conversion project specializing in WORD DOC or RTF formats at info@dataentryexport.com