Outsource Questionnaire Data Entry
We utilize the contemporary technology and make the questionnaire data easily available to the globally settled clients. The questionnaires used by every business firm differ from each other as per their needs. A research questionnaire is most suitable for large corporates as it can give a better analysis of the market trends and the competitors. It is also helpful to determine the view of the customer while launching a new product or service.
Questionnaires are the best tools for the effective marketing purpose. It is the most common way adopted by most of the firms to gather the response of the customers regarding a product or a service. The collected responses are the lifeline of a business organization as they help the firms to determine their current market position.
Questionnaires can gather the factual information and thus, enhance the process of strategic business decision making. Data Entry Export helps to store the data collected via questionnaire, for future reference and thus, our professional team makes it possible to segregate the data for making it analysis friendly.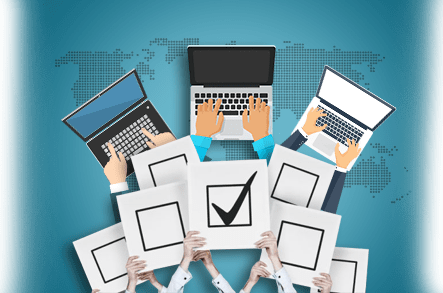 Our Questionnaire Data Entry is done for the varied application forms such as:
• Insurance claims
• Insurance forms
• Government forms
• Legal forms
• Healthcare forms
• Leasing documents
• Loan applications
• Credit card application
We help you to digitize the completed questionnaire which is available in a paper format. At Data Entry Export, our team is skilled enough to offer the output in any format such as MS Word, MS Access, MS Excel, PDF format, or HTML.
Our Questionnaire Data Entry Services include:
• Editing the questionnaire forms before digitizing them
• Importing and exporting, followed by simple data analysis
• Checking the data for various errors such as inconsistency, copying, etc.
• Inputting the data from questionnaire OCR forms into digital ones
• Comprehensive questionnaire data entry
We are ready to help you with the questionnaire data entry challenges. Contact us right now at info@dataentryexport.com