Outsource Data Entry Services to India
Are you looking out for the best outsourcing service provider, who would cater to your challenging requirements with an ease? Data Entry Export offers an excellent and superior solution to all our clients who are seeking an immediate assistance at a low cost.
,br
Take a quick look at the various industries served by us and which are the relevant services catered to by our professionals.
1. Banking and Financial
If you are looking for a service provider who would assist a bank or financial institution to connect with their customers for a long term, this is the apt place. We will help you to streamline your business processes and will turn your risk involved tasks into a simplified one.
We offer the following services to the banking and financial sector:
Excel Data Entry Services – We will assist you with an effective management of accounting and bookkeeping and will carry out the bank entries with accuracy and consistency.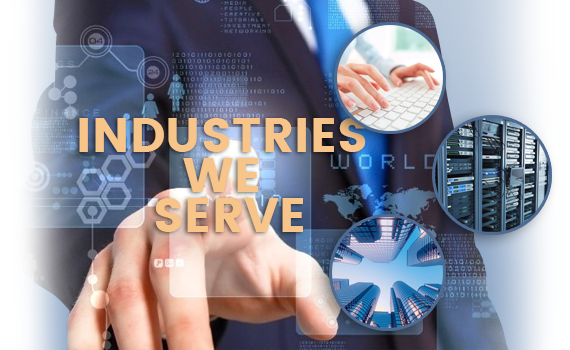 Insurance Claim Processing– Right from general insurance to health insurance, we help the financial and banking sector to record the necessary changes and ensure effective claim overpayment, underwriting, accounts receivable, and much more.
Check Processing – We help the financial institutions including the banks to get the checks scanned and also verify and authorize the transactions.
Form Processing – We capture the information from the customized structured bank forms and ensure to deliver the results in a variety of digital file formats.
Scanning and Indexing – As most of the banks are dealing with a bulk of physical checks and forms, we help them to gain a standard digitization.
2. Consumer Package Goods
As there has been a rapid increase in competition within the consumer package goods industry, they prefer outsourcing their challenging tasks to save a lot of time. We are here to assist you with developing the brand loyalty and customer service for your packaged goods. We will help you to extract an in-depth detail about the product so as to strengthen the bond between your client and their customer.
Questionnaire Data Entry – We will help you to analyze the details and reach of every product, thus, making you to understand your audience in a better way.
Survey Data Processing – Even in this digitalized, we will help you to effectively enter the details of the survey form. We ensure to make your survey processing a huge success.
Web Research – At Data Entry Export, we will help you to collect accurate and factual information regarding a specific product. An excellent web research technique can boost up your business in a better way.
3. Insurance
Are you looking out for a service provider who would assist you with insurance claim processing and streamlining your business? If yes, then, you are highly welcome to Data Entry Export. We will help you to enhance the customer satisfaction and customer loyalty in a better way. Our services to the insurance sector includes:
Data Entry – The process of data entry has gained a high significance in the insurance sector as well. We carry out all sorts of simple as well as challenging data entry tasks pertaining to the insurance industry such as Insurance claim data entry, MS Access data entry, Excel data entry, online/offline data entry, and much more. Our data entry services will ensure to transform the efficiency of your business.
Insurance Claim Processing – We deal with the insurance claims of not just the Indian clients but also the globally settled ones too. Our services under insurance claim processing includes new business acquisitions, underwriting, claim processing, claim overpayment, accounting, and reconciliation. We process the claims and manage your large number of subscribers by modernizing your core administrative system.
Data Conversion – We capture and convert the data of the insurance advisor in their preferred electronic format and consistently update the premium payments and the latest business data for a better management.
4. Healthcare
Since our emergence, we have been serving the healthcare sector successfully. Our aim is to re-structure the healthcare industry via cost optimization and standardization. Our services to the healthcare vertical includes:
Data Entry – With the growing number of healthcare insurance cases, the hospitals are dealing with a perfect management of the data. We handle all sorts of data entry including Excel and web data entry. We ensure to carry out accurate and efficient data entry which covers the various domains of healthcare industry. From insurance claim data entry to questionnaire data entry, we deal with the complexing and time-consuming tasks.
Insurance Claim Processing – Most of the hospitals and policyholders deal with the tedious complexities of the insurance claim processing. Our experts will offer solutions such as setting up a claim, claim overpayment, claim processing, and much more.
Web Research – Under web research, we carry out the efficient data mining and data extraction services. We find out the details of the patient and create their perfect records. We will ensure to develop an effective relationship through statistical and mathematical algorithms.
Data Conversion – There has been an increasing demand in converting the physical documents into digital ones within the healthcare industry. We convert the documents including the patient records into digital format so that it can be accessed anytime and from anywhere.
Scanning and Indexing – As the healthcare industry is dealing with a lot of paper documents, it has become a challenging task to manage these files effectively. Under such instances, our scanning and industry services will be highly beneficial for you. We store the data in an innovative way so that it can be easily accessed and retrieved without any hassles involved.
5. Publishing
The changing customer preferences has tremendously increased the cost of production within the publishing industry. Today, most of the publishers are looking out for a digital solution which will ease their tasks to manage and strengthen their core business process. We offer various conversion services such as HTML conversion, PDF conversion, TEXT conversion, Image conversion, eBook conversion, Word Conversion, and much more. We offer the output in the preferred choice of our clients and our satisfied customers generally belong to various publishing domains such as publication houses, newspaper firms, and print and media.

If you have any query related to our services or the industries we serve, kindly drop us an email at info@dataentryexport.com