Outsourcing Data Scanning Services
Data Entry Export has achieved a top spot in providing document scanning to companies whether big or small. We furnish you with qualified workforce and high-grade technology that is needed for transforming your paper document into digital format via document scanning services. With our outstanding use of expeditious scanners as well as hand operated data entry and remarkable quality checks, we are to emerge with quality and quantity.
The days of storing paper documents are coming to an end as the big established businesses are employing their operation online and eliminating paper documents which in turns save a lot of time and energy. Doing your work in paper documents is highly risky as there is always a chance of losing important business information which can adversely affect the operation of the business which automatically reduces your profit level.
The best solution for these problems is to outsource document scanning services and your search ends with Data Entry Export.
The Need For Document Scanning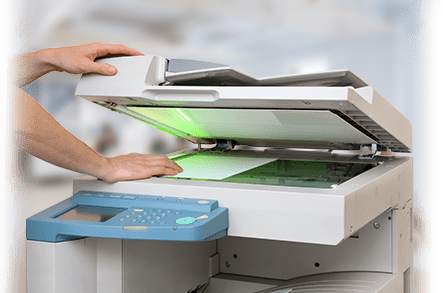 What would be the situation if you lose all your records? Most of the business have only one copy of their company records and losing them is a huge risk. If your document is scanned and converted into digital format, a large volume of data can be stored, accessed, retrieved without involving into many difficulties.
Advantage Of Document Scanning
• One of the biggest advantages which document scanning provides is the maximization of office space.
• It ensures data protection
• Reduces the cost spend on papers and aim towards a paperless office
• Improves customer services
• Increase productivity.
The Document Scanning Process At Data Entry Export
• The first step is arranging the paper documents meticulously in order to make the document scanning process quick and correct.
• Following that, the documents are scanned through high-speed flat based scanners that can take a huge amount of paper documents. The entire process is supervised by expertise technicians.
• The last and final step includes a quality check by are well expertise quality checkers. If any document shows any default or errors, it is again scanned to ensure perfection. Lastly, digitized documents are suitably organized for secured storage and easy retrieval.
Contact Us or send us an email to info@dataentryexport.com so as to outsource the document scanning service requirements.