Outsourcing Data Conversion Services
Data Entry Export offers the best assistance while dealing with the data conversion process, thus, helping you to store the data in the best suitable format. Our dedicated team assures to convert the data accurately, within a short time, and at an economical price.
For every business firm, no matter how huge or small they are, the data concerned with the firm carries a high significance and they should be handled in an organized way. An inconsistent and unorganized way of handling the data can hinder the smooth functioning of your business. The data is considered to be very sensitive and thus, it should be converted into various formats, for its higher security.
Data conversion is gaining a wide popularity within the outsourcing business as most of the business organization are tending to outsource the conversion process. Different companies might store the data in different formats and thus, the requirements may vary from organization-to-organization.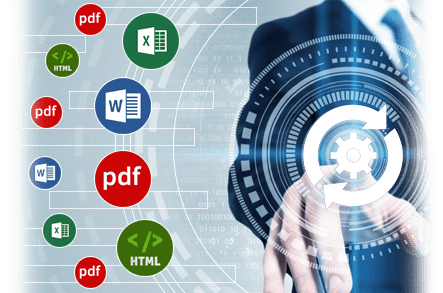 Our Major Data Conversion Services includes:
At Data Entry Export, we offer following types of data conversion services:
If you feel, we can satisfy your data conversion needs, drop us an email at at info@dataentryexport.com